About Us
Fresh Belly Bites is a Dinner takeaway in Bellshill. Why don't you try our Toffee Crunch or Domino Cake?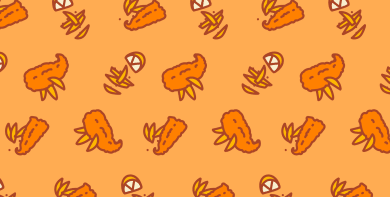 Reviews
136 reviews
Kerry
"Lovely food just a shame one item was missing from my order."
24/09/2020
STACEY
"Delish !!"
27/08/2020
Kerry
"Great service and food was fab!"
27/08/2020
thomas
"Bake potatoes are 10 out of 10"
15/08/2020
Menu
Baked Potato with Cheese & Beans
£3.40
Baked Potato with Any Chicken Filling Chicken Mayo
£3.80
Baked Potato with Any Chicken Filling Chicken Tikka
£3.80
Baked Potato with Any Chicken Filling Coronation Chicken
£3.80
Baked Potato with Any Chicken Filling Mexican Chicken
£3.80
Baked Potato with Any Chicken Filling Cajun & Tomato Chicken
£3.80
Baked Potato with Any Chicken Filling Sweet Chilli Chicken
£3.80
Baked Potato with Any Chicken Filling Barbecue Chicken
£3.80
Baked Potato with Any Chicken Filling Piri Piri Chicken
£3.80
Baked Potato with Any Chicken Filling Reggae Reggae Chicken
£3.80
Baked Potato with Any Chicken Filling Spicy Taco Chicken
£3.80
Baked Potato with Any Chicken Filling Garlic Chicken
£3.80
Baked Potato with Chilli Con Carne
£3.90
Baked Potato with Tuna Pasta
£3.90
Baked Potato with Prawn Marie Rose
£4.00
Tango Strawberry and Watermelon
£0.90
Rockstar Blueberry Pomegranate
£0.99
Energy Drinks Red Bull(250ml)
£1.35
Energy Drinks Red Bull(355ml)
£1.69
Energy Drinks Red Bull Sugar Free(250ml)
£1.29
Energy Drinks Red Bull Sugar Free(355ml)
£1.59
Energy Drinks Red Bull Coconut Berry
£1.35
Energy Drinks Red Bull Tropical
£1.35
Energy Drinks Emerge Tropical
£0.49
Energy Drinks Emerge Berry
£0.49
Energy Drinks Boost Iced Coffee
£1.00
Energy Drinks Irn Bru Energy
£0.99
Energy Drinks Carabao Sugar Free
£1.00
Energy Drinks Carabao Apple
£1.00
Energy Drinks Lucozade Pink lemonade
£0.59
Energy Drinks Stabucks Double Espresso Shot
£1.00
Barr Drinks Limeadecream Soda
£0.50
Tuna, Onion & Tomato Toastie
£3.00
Cheese & Any Chicken Toastie Chicken Tikka
£3.10
Cheese & Any Chicken Toastie Coronation Chicken
£3.10
Cheese & Any Chicken Toastie Mexican Chicken
£3.10
Cheese & Any Chicken Toastie Cajun & Tomato Chicken
£3.10
Cheese & Any Chicken Toastie Sweet Chilli Chicken
£3.10
Cheese & Any Chicken Toastie Barbecue Chicken
£3.10
Cheese & Any Chicken Toastie Piri Piri Chicken
£3.10
Cheese & Any Chicken Toastie Reggae Reggae Chicken
£3.10
Cheese & Any Chicken Toastie Spicy Taco Chicken
£3.10
Cheese & Any Chicken Toastie Garlic Chicken
£3.10
Chicken Mayo, Tomato & Onion Toastie
£3.10
Filling Coronation Chicken
Filling Cajun & Tomato Chicken
Filling Sweet Chilli Chicken
Filling Piri Piri Chicken
Filling Reggae Reggae Chicken
Filling Spicy Taco Chicken
Flavour Mint Chocolate Chip
Choice of Flavour Chocolate
Choice of Flavour Mint Choc Chip
Choice of Flavour Vanilla
Choice of Flavour Raspberry Ripple
Choice of Flavour Strawberry
Fairfields Farm Crisps Sea Salt and Black Pepper
£0.85
Fairfields Farm Crisps Cheese and Onion
£0.85
Fairfields Farm Crisps Bacon and Tomato
£0.85
Fairfields Farm Crisps Sweet Chilli
£0.85
Fairfields Farm Crisps Salt and Vinegar
£0.85
Fairfields Farm Crisps Lightly Salted
£0.85
Millionaires Caramel Shortcake
£1.30
Vermicelli Caramel Shortcake
£1.30
White Chocolate Caramel Shortcake
£1.30
White Chocolate Mars Crispy Cake
£1.30
Ultimate Caramel Crispy Cake
£1.30
Chocolate Chip Shortbread
£1.30
Salted Caramel Popcorn Slice
£1.30
Raspberry and Coconut Blondie
£1.30
Macaroni with Chips & Salad
£4.95
Lasagne with Chips & Salad
£5.50
Steak Pie with Potatoes & Veg
£5.95
Stewed Sausage & Onion Casserole Chips
£4.95
Stewed Sausage & Onion Casserole Potatoes
£4.95
Fish & Chips with Peas & Buttered Bread
£5.95
Chicken Pakora with Salad & Dip
£5.95
Ben & Jerry's Ice Cream (500ml) Chocolate Fudge Brownie
£5.95
Ben & Jerry's Ice Cream (500ml) Cookie Dough
£5.95
Ben & Jerry's Ice Cream (500ml) Caramel Chew Chew
£5.95
Blue Raspberry Slush Small
£1.00
Blue Raspberry Slush Medium
£2.00
Blue Raspberry Slush Large
£3.00
Mixed Fruits Slush Medium
£2.00
2 Slices of Toast with Butter & Jam
£1.60
Toast (2) & Fried Egg (2)
£3.00
Toast (2) & Scrambled Egg
£3.00
Toast & Beans with Cheese
£3.50
Toast and Spaghetti Hoops
£3.00
Sausage Roll, Chips & Beans
£3.75
Hot Dog (Large)
Add onions for 30p
£1.90
Hamburger
Add onions for 30p
£2.00
Cheeseburger
Add onions for 30p
£2.30
Chicken Burger
Add onions for 30p
£2.20
Chicken Cheeseburger
Add onions for 30p
£2.50
Chips
Add cheese or curry or coleslaw for 60p
£2.00
Chips & Gravy
Add cheese or curry or coleslaw for 60p
£2.80
Chips & Cheese
Add cheese or curry or coleslaw for 60p
£3.00
Chips & Beans
Add cheese or curry or coleslaw for 60p
£3.00
Chips & Coleslaw
Add cheese or curry or coleslaw for 60p
£3.00
Chicken Burger Wrap with Curry Sauce
£3.00
Spicy Chicken Cheeseburger
£2.80
Kitkat Chunky Cookie Dough
£0.85
Full Scottish Breakfast - Toast
1 Slice bacon, 1 slice Lorne, 1 black pudding, 1 potato scone, 1 egg, beans, fried tomato, toast or roll, tea or standard coffee
£5.50
Full Scottish Breakfast - Roll
1 Slice bacon, 1 slice Lorne, 1 black pudding, 1 potato scone, 1 egg, beans, fried tomato, toast or roll, tea or standard coffee
£5.50
Full Monty Breakfast Toast
2 Bacon, 1 Lorne, 1 link, 2 black pudding, 2 potato scone, 2 eggs, beans, fried tomato, fried mushroom, toast or roll, tea or standard coffee
£8.95
Full Monty Breakfast Roll
2 Bacon, 1 Lorne, 1 link, 2 black pudding, 2 potato scone, 2 eggs, beans, fried tomato, fried mushroom, toast or roll, tea or standard coffee
£8.95
Hot Chocolate with Marshmallow
£2.50
Coronation Chicken Sandwich
£2.30
Coronation Chicken Panini
£2.80
Coronation Chicken Baguette
£2.80
Cajun & Tomato Chicken Roll
£2.00
Cajun & Tomato Chicken Sandwich
£2.30
Cajun & Tomato Chicken Panini
£2.80
Cajun & Tomato Chicken Wrap
£2.80
Cajun & Tomato Chicken Baguette
£2.80
Sweet Chilli Chicken Roll
£2.00
Sweet Chilli Chicken Sandwich
£2.30
Sweet Chilli Chicken Panini
£2.80
Sweet Chilli Chicken Wrap
£2.80
Sweet Chilli Chicken Baguette
£2.80
Piri Piri Chicken Sandwich
£2.30
Piri Piri Chicken Baguette
£2.80
Reggae Reggae Chicken Roll
£2.00
Reggae Reggae Chicken Sandwich
£2.30
Reggae Reggae Chicken Panini
£2.80
Reggae Reggae Chicken Wrap
£2.80
Reggae Reggae Chicken Baguette
£2.80
Garlic Chicken Mayo Sandwich
£2.30
Garlic Chicken Mayo Panini
£2.80
Garlic Chicken Mayo Baguette
£2.80
Prawn Marie Rose Sandwich
£2.60
Prawn Marie Rose Baguette
£3.10
Steak, Cheese & Onion Roll
£2.50
Steak, Cheese & Onion Sandwich
£2.80
Steak, Cheese & Onion Panini
£3.30
Steak, Cheese & Onion Wrap
£3.30
Steak, Cheese & Onion Baguette
£3.30
Chicken, Bacon & Cheese Roll
£2.50
Chicken, Bacon & Cheese Sandwich
£2.80
Chicken, Bacon & Cheese Panini
£3.30
Chicken, Bacon & Cheese Wrap
£3.30
Chicken, Bacon & Cheese Baguette
£3.30
Meatballs in Tomato Sauce Roll
£2.50
Meatballs in Tomato Sauce Sandwich
£2.80
Meatballs in Tomato Sauce Panini
£3.30
Meatballs in Tomato Sauce Wrap
£3.30
Meatballs in Tomato Sauce Baguette
£3.30
BBQ Pulled Chicken Sandwich
£2.80
BBQ Pulled Chicken Panini
£3.30
BBQ Pulled Chicken Baguette
£3.30
Southern Fried Pulled Chicken Roll
£2.50
Southern Fried Pulled Chicken Sandwich
£2.80
Southern Fried Pulled Chicken Panini
£3.30
Southern Fried Pulled Chicken Wrap
£3.30
Southern Fried Pulled Chicken Baguette
£3.30
Contact Us
Find Us
Unit 40 Evans Easy Space, Belgrave Street, Bellshill, ML43NP
We deliver to
G71, ML1, ML4, ML5