About Us
Fresh Belly Bites is a Dinner takeaway in Bellshill. Why don't you try our Toffee Crunch or Domino Cake?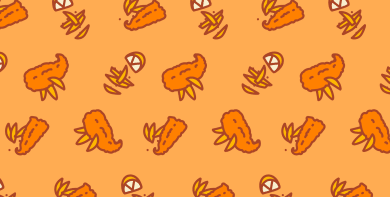 Reviews
127 reviews
Elizabeth
"Got order spot on"
13/06/2020
Caris
"Food was fantastic didn't have a couple of orders but substitutes were fantastic and the lady that phoned was lovely ❤️"
18/05/2020
christopher
"Class food, defos ordering again"
15/05/2020
Maureen
"I just want to say thank you for my delivery"
05/05/2020
Menu
Baked Potato with Cheese & Beans
£3.40
Baked Potato with Any Chicken Filling Chicken Mayo
£3.80
Baked Potato with Any Chicken Filling Chicken Tikka
£3.80
Baked Potato with Any Chicken Filling Coronation Chicken
£3.80
Baked Potato with Any Chicken Filling Mexican Chicken
£3.80
Baked Potato with Any Chicken Filling Cajun & Tomato Chicken
£3.80
Baked Potato with Any Chicken Filling Sweet Chilli Chicken
£3.80
Baked Potato with Any Chicken Filling Barbecue Chicken
£3.80
Baked Potato with Any Chicken Filling Piri Piri Chicken
£3.80
Baked Potato with Any Chicken Filling Reggae Reggae Chicken
£3.80
Baked Potato with Any Chicken Filling Spicy Taco Chicken
£3.80
Baked Potato with Any Chicken Filling Garlic Chicken
£3.80
Baked Potato with Chilli Con Carne
£3.90
Baked Potato with Tuna Pasta
£3.90
Baked Potato with Prawn Marie Rose
£4.00
Barr Drinks (0.33cl) Orangeade
£0.50
Barr Drinks (0.33cl) Appleade
£0.50
Barr Drinks (0.33cl) Cola
£0.50
Barr Drinks (0.33cl) Pineapple
£0.50
Barr Drinks (0.33cl) LimeadeCream Soda
£0.50
Tuna, Onion & Tomato Toastie
£3.00
Cheese & Any Chicken Toastie Chicken Tikka
£3.10
Cheese & Any Chicken Toastie Coronation Chicken
£3.10
Cheese & Any Chicken Toastie Mexican Chicken
£3.10
Cheese & Any Chicken Toastie Cajun & Tomato Chicken
£3.10
Cheese & Any Chicken Toastie Sweet Chilli Chicken
£3.10
Cheese & Any Chicken Toastie Barbecue Chicken
£3.10
Cheese & Any Chicken Toastie Piri Piri Chicken
£3.10
Cheese & Any Chicken Toastie Reggae Reggae Chicken
£3.10
Cheese & Any Chicken Toastie Spicy Taco Chicken
£3.10
Cheese & Any Chicken Toastie Garlic Chicken
£3.10
Chicken Mayo, Tomato & Onion Toastie
£3.10
Filling Coronation Chicken
Filling Cajun & Tomato Chicken
Filling Sweet Chilli Chicken
Filling Piri Piri Chicken
Filling Reggae Reggae Chicken
Filling Spicy Taco Chicken
Flavour Mint Chocolate Chip
Millionaires Caramel Shortcake
£1.30
Vermicelli Caramel Shortcake
£1.30
White Chocolate Caramel Shortcake
£1.30
White Chocolate Mars Crispy Cake
£1.30
Ultimate Caramel Crispy Cake
£1.30
Chocolate Chip Shortbread
£1.30
Salted Caramel Popcorn Slice
£1.30
Macaroni with Chips & Salad
£4.95
Lasagne with Chips & Salad
£5.50
Steak Pie with Potatoes & Veg
£5.95
Stewed Sausage & Onion Casserole Chips
£4.95
Stewed Sausage & Onion Casserole Potatoes
£4.95
Fish & Chips with Peas & Buttered Bread
£5.95
Chicken Pakora with Salad & Dip
£5.95
Pork & Chorizo Hot Dog - Regular
£2.75
Pork & Chorizo Hot Dog - Meal
£4.50
Beef & Chorizo Hot Dog - Regular
£2.75
Beef & Chorizo Hot Dog - Meal
£4.50
Donner Kebab Hot Dog - Regular
£2.75
Donner Kebab Hot Dog - Meal
£4.50
Venison Hot Dog - Regular
£2.95
Pork & Spring Onion Burger - Regular
£2.95
Pork & Spring Onion Burger - Meal
£4.70
Pork & Coriander Burger - Regular
£2.95
Pork & Coriander Burger - Meal
£4.70
Thai Chicken Burger - Regular
£2.95
Thai Chicken Burger - Meal
£4.70
Chilli Chicken Burger with Nachos - Regular
£3.25
Chilli Chicken Burger with Nachos - Meal
£5.00
Lamb & Chilli Burger - Regular
£3.25
Lamb & Chilli Burger - Meal
£5.00
Ben & Jerry's Ice Cream (500ml) Chocolate Fudge Brownie
£5.95
Ben & Jerry's Ice Cream (500ml) Cookie Dough
£5.95
Ben & Jerry's Ice Cream (500ml) Caramel Chew Chew
£5.95
Blue Raspberry Slush Small
£1.00
Blue Raspberry Slush Medium
£2.00
Blue Raspberry Slush Large
£3.00
Mixed Fruits Slush Medium
£2.00
2 Slices of Toast with Butter & Jam
£1.60
Toast (2) & Fried Egg (2)
£3.00
Toast (2) & Scrambled Egg
£3.00
Toast & Beans with Cheese
£3.50
Sausage Roll, Chips & Beans
£3.30
Hot Dog (Large)
Add onions for 30p
£1.90
Hamburger
Add onions for 30p
£1.90
Cheeseburger
Add onions for 30p
£2.20
Chicken Burger
Add onions for 30p
£2.10
Chicken Cheeseburger
Add onions for 30p
£2.40
Chips
Add cheese or curry or coleslaw for 60p
£1.80
Chips & Gravy
Add cheese or curry or coleslaw for 60p
£2.60
Chips & Cheese
Add cheese or curry or coleslaw for 60p
£2.70
Chips & Beans
Add cheese or curry or coleslaw for 60p
£2.60
Chips & Coleslaw
Add cheese or curry or coleslaw for 60p
£2.70
Chicken Burger Wrap with Curry Sauce
£3.00
Chicken Pakora Wrap with Salad
£3.20
Full Scottish Breakfast - Toast
1 Slice bacon, 1 slice Lorne, 1 black pudding, 1 potato scone, 1 egg, beans, fried tomato, toast or roll, tea or standard coffee
£5.50
Full Scottish Breakfast - Roll
1 Slice bacon, 1 slice Lorne, 1 black pudding, 1 potato scone, 1 egg, beans, fried tomato, toast or roll, tea or standard coffee
£5.50
Full Monty Breakfast Toast
2 Bacon, 1 Lorne, 1 link, 2 black pudding, 2 potato scone, 2 eggs, beans, fried tomato, fried mushroom, toast or roll, tea or standard coffee
£8.95
Full Monty Breakfast Roll
2 Bacon, 1 Lorne, 1 link, 2 black pudding, 2 potato scone, 2 eggs, beans, fried tomato, fried mushroom, toast or roll, tea or standard coffee
£8.95
Hot Chocolate with Marshmallow
£2.50
Coronation Chicken Sandwich
£2.30
Coronation Chicken Panini
£2.80
Coronation Chicken Baguette
£2.80
Cajun & Tomato Chicken Roll
£2.00
Cajun & Tomato Chicken Sandwich
£2.30
Cajun & Tomato Chicken Panini
£2.80
Cajun & Tomato Chicken Wrap
£2.80
Cajun & Tomato Chicken Baguette
£2.80
Sweet Chilli Chicken Roll
£2.00
Sweet Chilli Chicken Sandwich
£2.30
Sweet Chilli Chicken Panini
£2.80
Sweet Chilli Chicken Wrap
£2.80
Sweet Chilli Chicken Baguette
£2.80
Piri Piri Chicken Sandwich
£2.30
Piri Piri Chicken Baguette
£2.80
Reggae Reggae Chicken Roll
£2.00
Reggae Reggae Chicken Sandwich
£2.30
Reggae Reggae Chicken Panini
£2.80
Reggae Reggae Chicken Wrap
£2.80
Reggae Reggae Chicken Baguette
£2.80
Garlic Chicken Mayo Sandwich
£2.30
Garlic Chicken Mayo Panini
£2.80
Garlic Chicken Mayo Baguette
£2.80
Prawn Marie Rose Sandwich
£2.60
Prawn Marie Rose Baguette
£3.10
Steak, Cheese & Onion Roll
£2.50
Steak, Cheese & Onion Sandwich
£2.80
Steak, Cheese & Onion Panini
£3.30
Steak, Cheese & Onion Wrap
£3.30
Steak, Cheese & Onion Baguette
£3.30
Chicken, Bacon & Cheese Roll
£2.50
Chicken, Bacon & Cheese Sandwich
£2.80
Chicken, Bacon & Cheese Panini
£3.30
Chicken, Bacon & Cheese Wrap
£3.30
Chicken, Bacon & Cheese Baguette
£3.30
Meatballs in Tomato Sauce Roll
£2.50
Meatballs in Tomato Sauce Sandwich
£2.80
Meatballs in Tomato Sauce Panini
£3.30
Meatballs in Tomato Sauce Wrap
£3.30
Meatballs in Tomato Sauce Baguette
£3.30
BBQ Pulled Chicken Sandwich
£2.80
BBQ Pulled Chicken Panini
£3.30
BBQ Pulled Chicken Baguette
£3.30
Southern Fried Pulled Chicken Roll
£2.50
Southern Fried Pulled Chicken Sandwich
£2.80
Southern Fried Pulled Chicken Panini
£3.30
Southern Fried Pulled Chicken Wrap
£3.30
Southern Fried Pulled Chicken Baguette
£3.30
Contact Us
Find Us
Unit 40 Evans Easy Space, Belgrave Street, Bellshill, ML43NP
We deliver to
G71, ML1, ML4, ML5